One-stop supporting with social implementation of seeds
GAUDI is a membership-based open innovation program. Supporting such as team building, incubation of entrepreneurial ventures, R&D fundraising, non-clinical laboratory studies, clinical trials, and building business strategy on the GAUDI with outside experts.
Juntendo Academic Research Organization
Medical Technology Innovation Center
Supports all-round R&D activities interdisciplinary in Juntendo and aiming to implementation.
Research Promotion Center
Supports industry-academia collaborations as well as basic research.
Clinical Research and Trial Center
Facilitating every functions ready to conduct clinical research.
GAUDI Partners
Think tanks with strengths in life science fields
Patent firms expertise in academia
Financial institutions and venture capital firms that can assist project incubation
Industrial promotive organization cooperating with GAUDI
Non-clinical laboratories cooperating with GAUDI
Medical device certification organizations as essential functions for medical businesses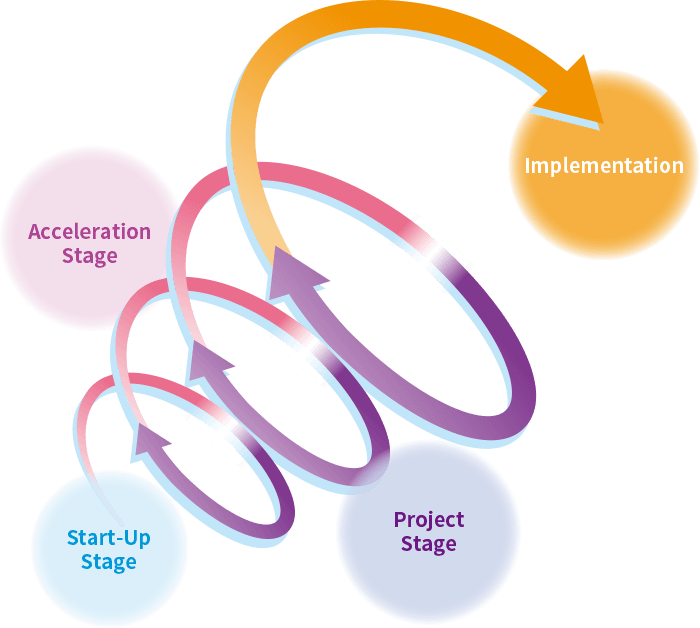 GAUDI has three types of stages, such as a start-up stage, an acceleration stage and a project stage.
These stages are recommended by GAUDI to fit each member' s R&D procedure toward implementation.